Skip to Content
Carolina's Premier Propane Gas Company
Propane gas is a dependable source of energy. Prince Gas Company operates to meet and exceed the expectations of residential and commercial owners throughout the foothills of the Carolinas, Polk, Rutherford and Henderson counties. You can count on us for all your propane needs. Learn more about our family-owned and -operated propane gas company and get in touch with us for all your propane needs.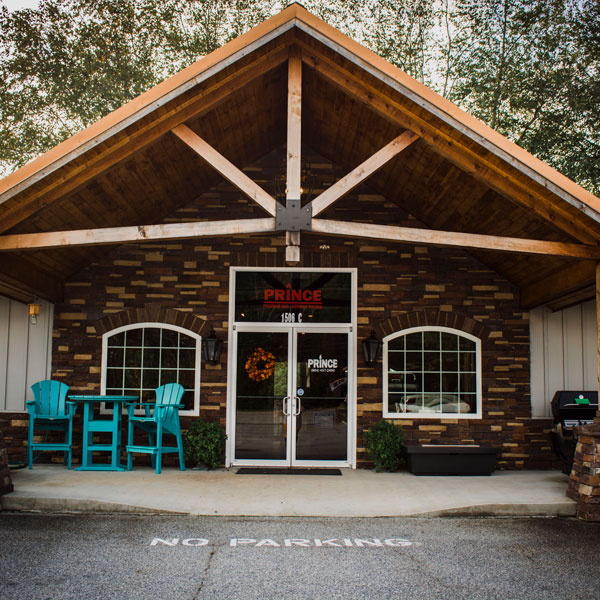 The History of Prince Gas Company
Prince Gas Company has been in business for more than 80 years, serving the foothills of the Carolinas, Polk, Rutherford and Henderson counties. We're proud to be family-owned and -operated. Our propane gas company has been serving residential and commercial fuel needs for four generations, while currently raising up the fifth generation. We started back in 1932 when Boyce F. Prince started selling coal out of the back of his pickup truck in Landrum, SC, beside the ol'e railroad tracks. Years later, his son Boyce J. Prince "Jack" joined the family business. Jack's son, Steve Prince took on the family business and introduced propane gas to the company during the early '90s. Steve, his son Daniel and daughter Stephanie now make it their mission to meet the fuel needs of the local communities.
Offering the Best Brands in Propane
Propane gas is an excellent energy source. It can be used for heating, hot water, and cooking. Propane is also a great source of fuel for gas logs, grills, out-door fire pits and generators. Prince Gas Company is proud to offer the best brands in the propane industry for your residential or commercial use. We can arrange a convenient propane delivery or installation schedule that meets your needs. We're happy to answer any questions you have about propane gas and it's many uses.
Call Us Today to Request a Propane Gas Delivery